Natural Selection
The Deer Bear Wolf Variety Show
DEER BEAR WOLF | NATURAL SELECTION
THURSDAY SEPT 17th // THE BIG HOUSE ON PONCE // $7

Deer Bear Wolf's curated variety show, NATURAL SELECTION is creating a space for culture and performance at The Big House on Ponce. Performing Artists include:
•Anicka Austin
•Karen Alise
•Twinhead
•Anna Jeter
•Kelly Blackmon
•Softbuddy

With a screening of the new Faun and a Pan Flute music video/short film by Rock and Egg Productions
VITALS

THE BIG HOUSE ON PONCE // 368 Ponce De Leon Ave NE, Atlanta, GA 30308

DATE // Thursday SEPT 17th, 2015

TIME // 9:00 P.M.

PRICE // $7

AGE RESTRICTIONS // 21+
Curated by Deer Bear Wolf's Elizabeth Jarrett, Natural Selection started as a way to integrate artists of different disciplines in one space, exposing both the artist and audience to varying mediums of performance that they might not encounter otherwise. In an effort to de-compartmentalize local art and performance communities, Natural Selection is beneficial to all of Atlanta's artist and culture-makers by creating a space for collaboration through a strong sense of artistic community and solidarity.

Each performance takes place in a different venue or community space in Atlanta. It was Jarrett's goal to bring Natural Selection to a variety of neighborhoods to diversify the audience and afford people without transportation easier accessibility. It was also important to showcase the venues themselves, from well established Atlanta staples to underutilized and found spaces.
NATURAL SELECTION isn't your run-of-the-mill variety show. It is a vessel for artistic exploration. Says curator Elizabeth Jarrett, "I curate by choosing a collection of performers whose work I respect and whose performances will compliment each other when placed in a group setting. Each performer is given 10 minutes with no rules or guidelines and I encourage each of them to try something that is a bit out of their comfort zone or something they've been wanting to try. Performances range from music to poetry to puppetry to performance art and so on. As a curator, I try to keep my audience and the creative climate of the city in mind."
CHECK OUT SCENES FROM PREVIOUS NATURAL SELECTIONS:
Natural Selection Vol #6: Argosy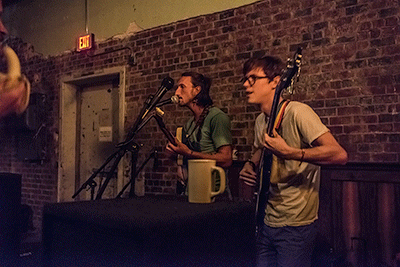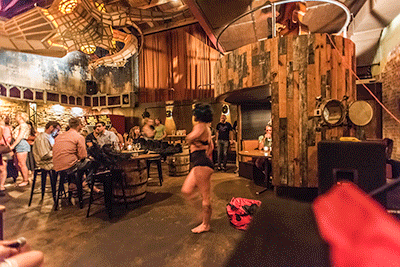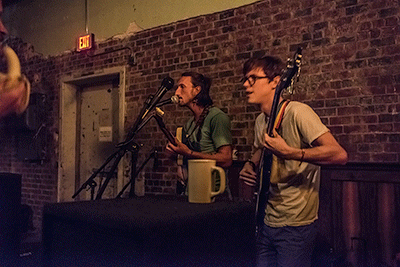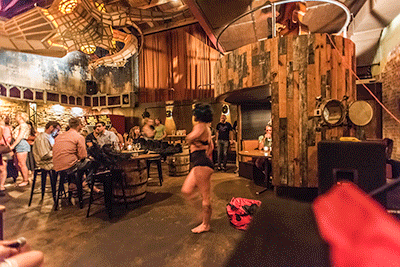 Natural Selection Vol #5: Eyedrum

Natural Selection Vol #4: The Music Room
Natural Selection Vol #3: The Drunken Unicorn
Natural Selection Vol #2: The Mammal Gallery
Natural Selection Vol #1: The Goat Farm Arts Center
Jungol // "Foofaraw"
On July 17 2014 Jungol performed their one time performance piece FOOFARAW at the Goat Farm in Atlanta GA for the Deer Bear Wolf Variety show. Many talented friends helped to make this show a reality. All these brilliant humans are listed below. Ethan Gabriel Jack, Rachel Rarick, Matt Maher, Sam Harrison, Hunter Pietrobon, Parks Miller, Jeremy Dollar, Josh Yoder, Graham Yoder, Mark Garretson, Andres Miller. Video: Filmed by Raymond Chang and Nick Bach. Edited by Josh Yoder. Projection Video: Edited by Josh Yoder. Filmed by Nick Bach, Bill Worley, Andrew Ross, Christopher Gill.